Licensed Professional Counselor

Certified Alcohol and Drug Counselor III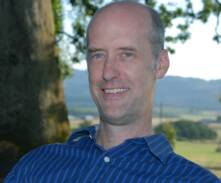 Welcome to the Home of Mike Chapman, LPC, CADC III and Northwest Passages

I focus in three areas of therapy.

First, I do alcohol and drug counseling with adolescents,

adults and their families with a variety of levels of use of alcohol and drugs.

Second
, I engage in therapy with adolescents individually and with their families. I counsel teenagers by guiding them to better understand their lives, to be more acceptant of who they are, and to make some decisions about how to live- all so they feel more confident and directed. I also help adolescents and their families to understand each other and communicate better so they feel more connected and the individual members can be who they are.
Adolescent Therapy
Third
, my therapeutic approach with adults involves addressing the specific issues you bring to therapy but also emphasizes looking at your life, in general. An aspect of looking at your life in general is encouraging you to live life in more alignment with who you are. 
Psychotherapy
503 858-8770


NORTHWEST PASSAGES        
mike@northwestpassages.com